Events for 2019
On this page we will list the events for 2019 that will be happening in or around the Lifeboat Station.
We will also list any other event thatt is being done to sulpport the RNLI and or Scarborough Lifeboat Station.
To add your event please email.here
4th May 2019
Tour De Yorkshire Bike Event at the Lifeboat Station
You can take part in this event, get yourself sponsored, download a sponsor form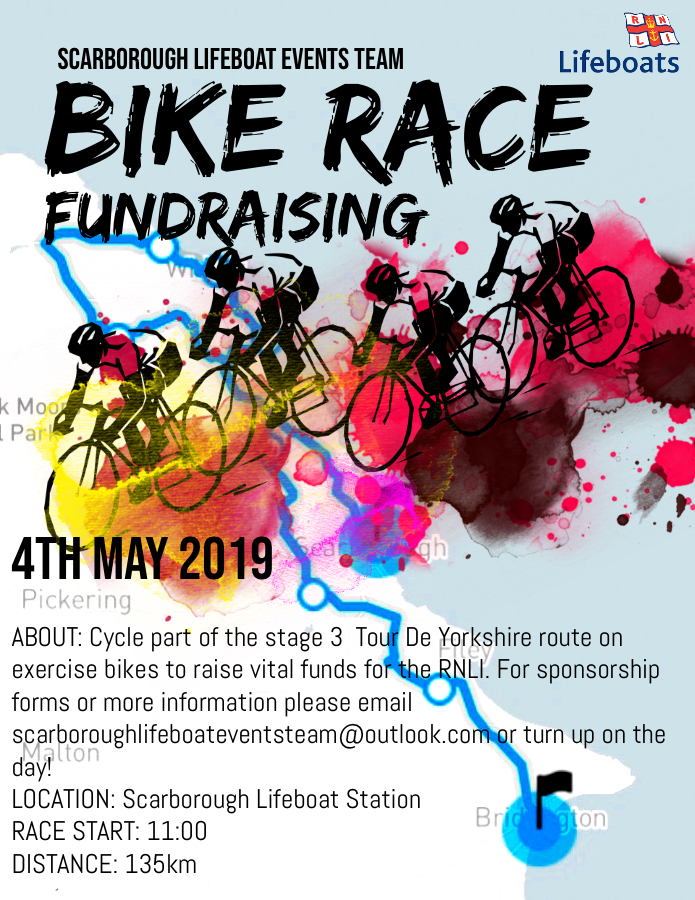 19th May 2019
Harewood Welly Walk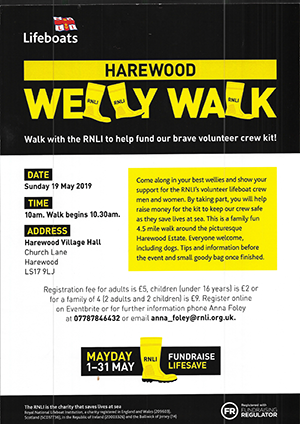 9th May 2019
Scarborough Ladies Lifeboat Guild
Present
Fashion Show, Crown Spa Hotel 7.00pm for 7.30pm
Scarborough Ladies Lifeboat Guild will stage a fashion show at the Crown Spa Hotel on 9 May, to raise funds for the RNLI.
Rosie Jackson of Cosmetique in Scarborough will provide the models and clothing. She will be joined by Jane Wheldon from Get Ahead Hats in Snainton.
There will be a tombola and a raffle. Tickets will cost £5 but the prizes are well worth it, promises Lynne Garforth of the guild. They include a £150 voucher from Cosmetique, jewellery, meals for two at various restaurants, handbags, bottles and cosmetic spoils such as hair-dos, nail painting, etc.
"The venue lends itself to elegance and flair", says Lynne. "We hope this will tempt as many people as possible to come and join us. The glamour of the night will be top class".
Tickets cost £15 which includes a glass of wine and tapas. To book seats, ring Gladys Freeman, on 01723 366630.
The red carpet will be out at 7 o'clock for a 7.30pm start.
27th April 2019
Model Boat Show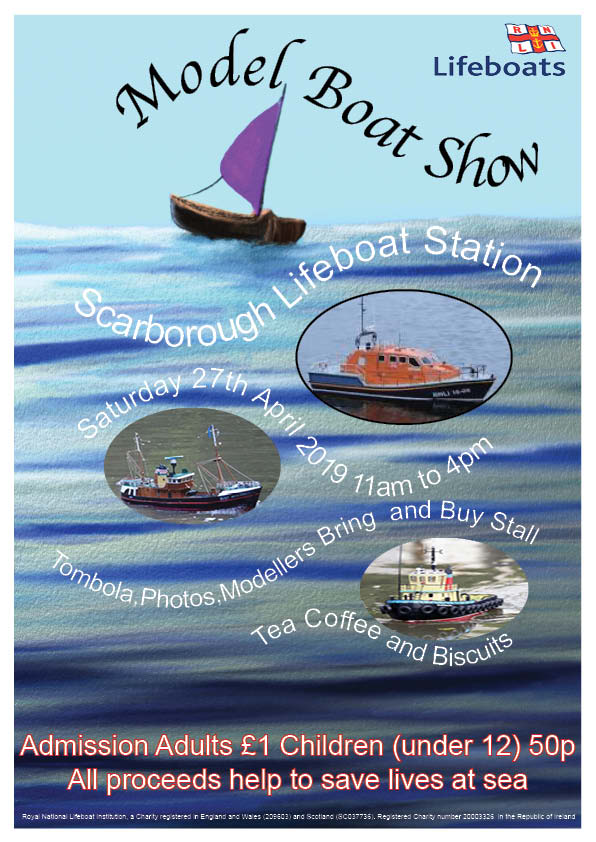 5th March 2019
Scarborough Ladies Lifeboat Guild
Present
"GLITZ & BITZ"
Afternoon tea at the Crown Hotel
5th March 2019 2pm to 4pm Price £15
There will be a Tombola, Raffle
and stalls selling Hats Jewellery and Scarfs
To book your place please call
Gladys Freeman on 01723 366630
Wear your hat! Enjoy the afternoon & support the Lifeboats
First event for 2019
16th February 2019 at the Lifeboat Station